The Subscription Includes
Week-By-Week Fitness Training
AND
Pelvic Floor Health and Wellness Tips!
This Program is One of a Kind
What makes this program so darn unique is the combination of prenatal fitness alongside pelvic floor health. We debated calling this program "Everything we wish every pregnant woman knew, but probably doesn't," but figured Power Pregnancy and Pelvic Health sounded a little more slick.
It can be hard to navigate the fitness world once you find out you are expecting. Are your workouts too hard? Not hard enough? Just listen to your body? But what does that even mean? It is enough to make your head spin, and shoot- you are already struggling as you riffle through baby name books.
Let us empower you with solid fitness programming and real-life pelvic wellness tips!
Whether this is your first pregnancy or your sixth, this program will help strengthen you from the inside out. We are so excited to be a part of your journey.
Thanks for letting us in on this special time in your life.
Equipment You Will Need
You can do a lot with minimal equipment. Here is a list of equipment you will need
to complete the workout portion of the program.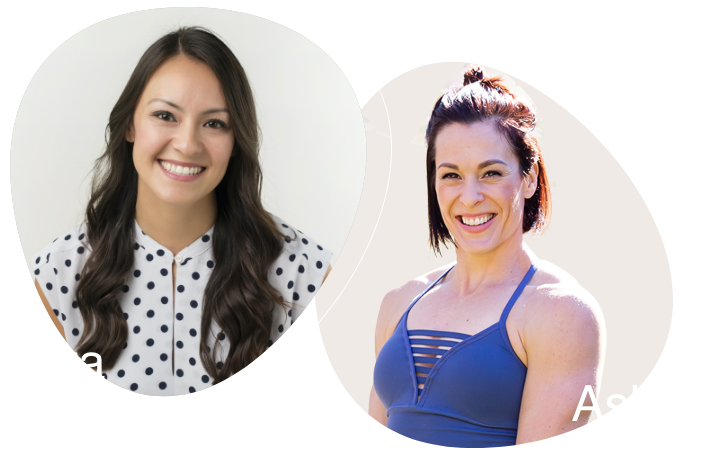 About Us
We are a fitness and pelvic floor therapist team with a united mission- to keep you strong and empowered throughout your pregnancy and beyond.